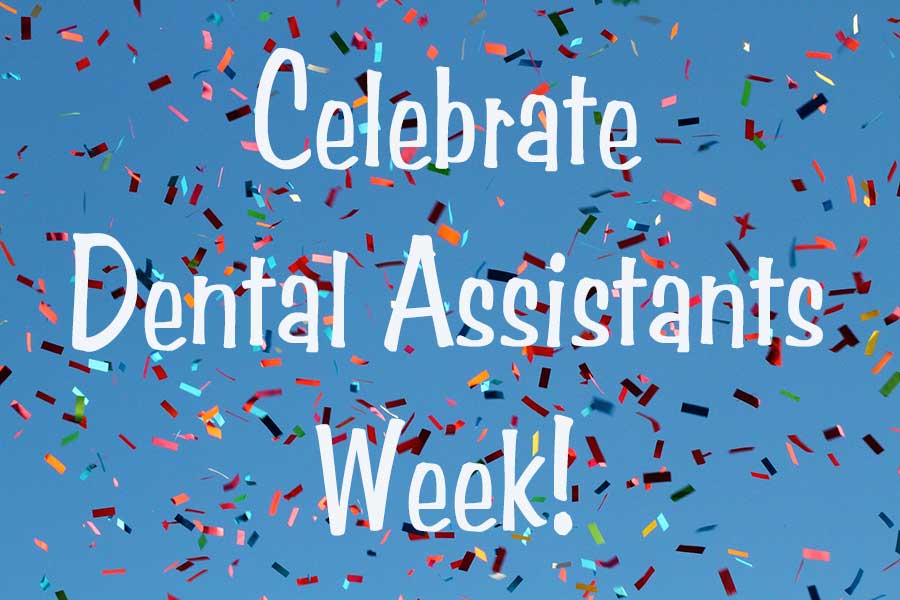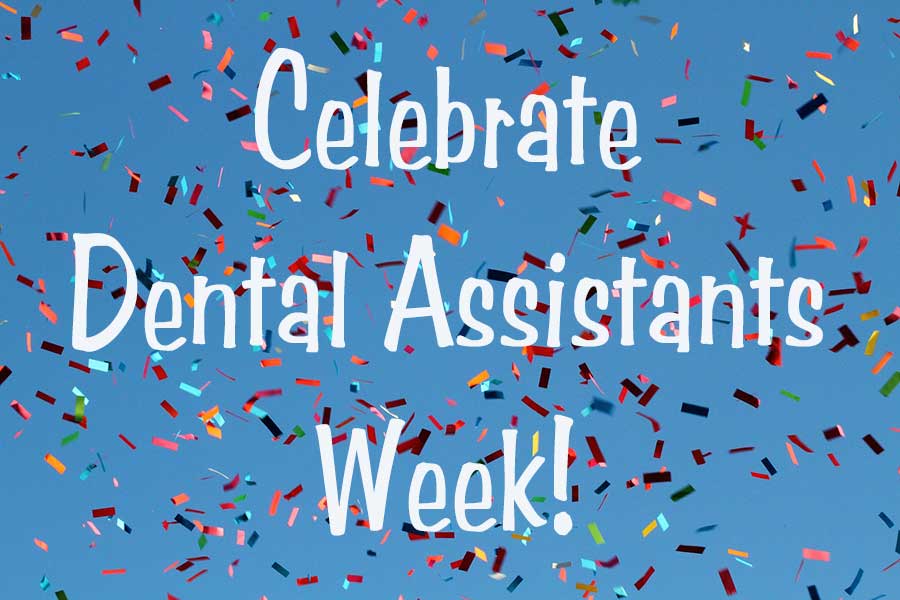 They prep you in the chair, calm you when you're nervous and even put that familiar blue bib on you. This March we celebrate Dental Assistants Recognition Week!
Dental assistants are the heart of every dental practice. They ensure that the entire office runs smoothly and effectively all while making sure patients are comfortable and well-informed. Although dentistry has a very long history going as far back as ancient Egypt, the dental assistant is a relatively new profession.
A Brief History of Dental Assistants
In 1885, dental pioneer Dr. C. Edmund Kells introduced dental assisting as a profession. Dr. Kells had his wife assist him with tasks such as cleaning up after patients, keeping records and keeping things organized in the office. When his practice became even busier, he hired Malvina Cueria as his second assistant. They became known as Ladies in Attendance, and as far as we know, they are considered the first dental assistants in history.
Back then, respectable women had to be chaperoned by their husbands when visiting the dentist. With Dr. Kells' Ladies in Attendance, his female patients were able to see the dentist without a chaperone.
Two Female Dental Assistants Founded the ADA
In 1921 a dental assistant named Juliette Southard formed one of the first dental assistant societies in New York. She and a fellow dental assistant named Jessie Ellsworth would go on to found the American Dental Association (ADA) in 1924. In 1925, Southard was voted president. To this day, the ADA still uses the original creed for the ADA written by Jessie Ellsworth.
So what does a dental assistant do?
Seat patients in the dental chair and prepare them for procedures.
Sterilize dental instruments.
Pass instruments to the dentist during dental procedures.
Process X-rays and other lab tasks under the guidance of a dentist.
Serve as office manager or assistant.
Educate and instruct patients on proper dental hygiene.
Manage patient files and office organization.
Perform laboratory functions such as creating molds or polishing crowns.
Dental assistants are the glue that keeps a dental office together. Show your appreciation by thanking your dental assistant today!
Contact us for more information!