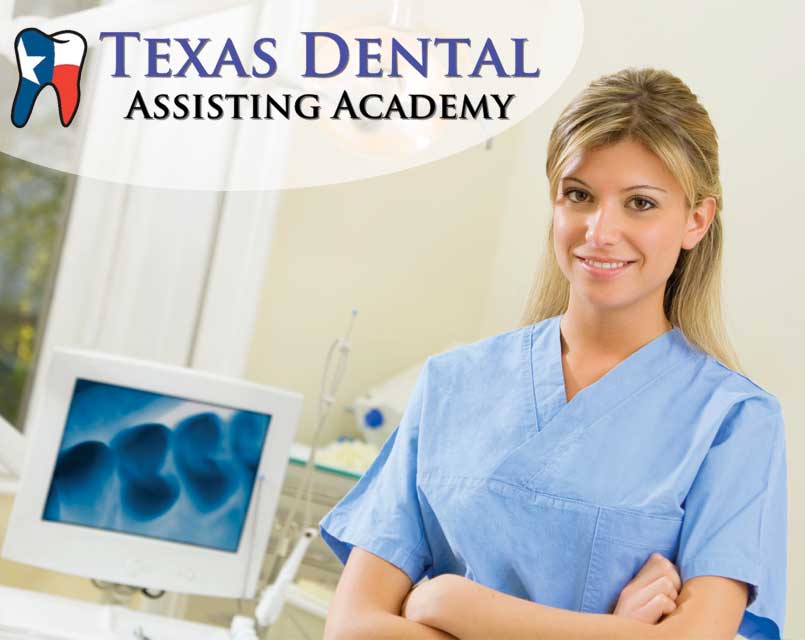 So many people are unhappy with their jobs. Whether you have experienced it yourself or are still deciding upon your career path, living life with an unfulfilling job grows old fast. Don't let yourself fall into the same trap as so many before you, and choose a career that is satisfying and one you can be proud of!
Become a Dental Assistant in 13 weeks
A dental assistant is an extremely rewarding job that doesn't require years of schooling. You get to better people's lives by improving their oral health, and since everybody is different, you never fall into a mundane routine. The training at Texas Dental Assisting Academy will give you all the right tools and knowledge to be a successful dental assistant upon completion, in only 13 weeks!
A Career You Can Count On
Dentistry is a profession that isn't strongly effected by the economy because everybody needs dental care. This means that dental assistants are usually in high demand at all times. Nothing feels worse than completing a degree without the ability to land a job for months or even years afterwards. A dental assistant is the kind of job that you can rely on for steady work.
An Affordable Career Path
Unlike college degrees that require years of schooling, Texas Dental Assisting Academy won't leave you with mountains of student load debt to pay off. You will be shown the ins-and-outs of dental assisting with a thorough blend of lectures, labs, and on-site internships with a practicing dentist to give you real life experience. As soon as you have completed our course you will have the confidence and ability to start work as a dental assistant right away.
If you have any questions at all regarding our program at Texas Dental Assisting Academy, please contact us and we'll be happy to help. Your new career is only a phone call away!